SavvyClick helps your business shine.
Whether it's through digital campaigns, across social media, or in real life (IRL), our team of marketing professionals works for you and with you to help you show up with authority and authenticity.
We're in the business of helping you build, manage and refine your marketing to meet and even exceed your business goals.
The result?
Your customers are more engaged and your business grows.
Our programs are customized to meet your specific business objectives and can include everything from marketing strategy, reporting and analytics to hands-on social media execution. While most of our clients retain us on a monthly basis, you can choose our consulting services as an extension of your internal team or decide to work with us on an as-needed, ad-hoc basis. It's all up to you.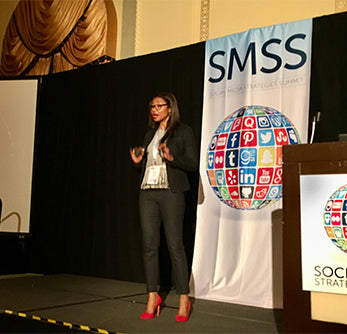 Ready to get Savvy?
Connect with us.
Savvy Solutions
Ad Campaigns
Digital Marketing
Social Media Marketing
Content Strategy
Copywriting
Influencer Marketing
SEO & SEM
Demand Generation & Customer Outreach
Livestream/Event Planning & Execution
Team Building Workshops
Conference Speaking
Public Relations
Thought Leadership
Savvy Testimonials
What top marketers and business
owners are saying about SavvyClick
Lillian is a gifted, creative architect. She came to Unison with a blank slate in the social space and within one month, Lillian led the launch of our newly created brand into the social world. She helped transform our narrative from a dry and complicated finance company into an engaging, connected consumer company. Lillian is a force of positive, highly professional energy who is eager to continue her path of growth. If you have the opportunity, hire her!
I've had the pleasure of working with Yvette at both Yahoo! and ModCloth. While at ModCloth, Yvette (SavvyClick Marketing) helped us crystallize our brand positioning into actionable social media and engagement programs that helped fuel follower growth, but more importantly user engagement. She has the ability to operate at both the strategic and tactical level which is key if you are looking for immediate results.
Yvette led the marketing test for a new product that PayPal had just launched. She impressed me with her customer focus, creativity, and ability to deliver results. She was also eager to quickly iterate / make improvements based on in-market learnings. In short: Yvette is a highly effective marketer and a great partner to have.
Yvette is awesome! I knew Yvette when we were both at Yahoo! and now we're both at PayPal and collaborating together on a new product called Pay After Delivery. I love having the opportunity to work with her directly! Her strengths and ability to analyze, think through, and target the right customers with the right messaging are definitely impressive. Yvette has tackled a tough problem in trying to get consumers to understand a complicated product within many system constraints.
I've really enjoyed working with Yvette providing support for her e-marketing campaigns and initiatives. Yvette is a strong leader with a keen sense of business needs. She has a terrific democratic style working with people throughout the project cycle; she's one of those folks you look forward to working with.
Yvette offers the best of both worlds as a marketing aficionado. She has the ability to construe high level themes and objectives, and is just as willing and adept at the tactical execution of each project she takes on. I would work with Yvette again in a heartbeat.
I had the pleasure of collaborating closely with Lilly during the making of Monumental Reckoning, a powerful work of public art in the heart of San Francisco's Golden Gate Park. It was a fast moving and organically-led effort, and Lilly joined our team and brought instant leadership, focus, and strategic perspective to our nascent online and social media efforts.
Yvette has an exceptional eye on creatives and constantly came up with new, delightful marketing ideas to engage users. Her great attention to details, passion in communicating to users, as well as excellent interpersonal skills are the drivers behind the tremendous success she had. During her tenure at Yahoo!, she's launched multiple top performing marketing campaigns. Used as best practices reference.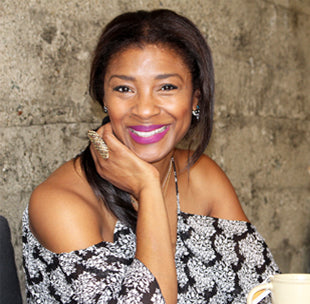 Speaker, social media evangelist, and marketing expert, Lillian Yvette Jenkins is Founder and CEO of SavvyClick Marketing, a Black, woman-owned company. She is a graduate of the University of California, Los Angeles and a Silicon Valley native. Lillian and her diverse team of writers, content creators, analysts, marketing and PR experts, helps you define and manage all aspects of your marketing from social media and content strategy to digital marketing, email and everything in between. You're free to focus on what you do best, while SavvyClick echoes your ethos and helps you and your business shine.