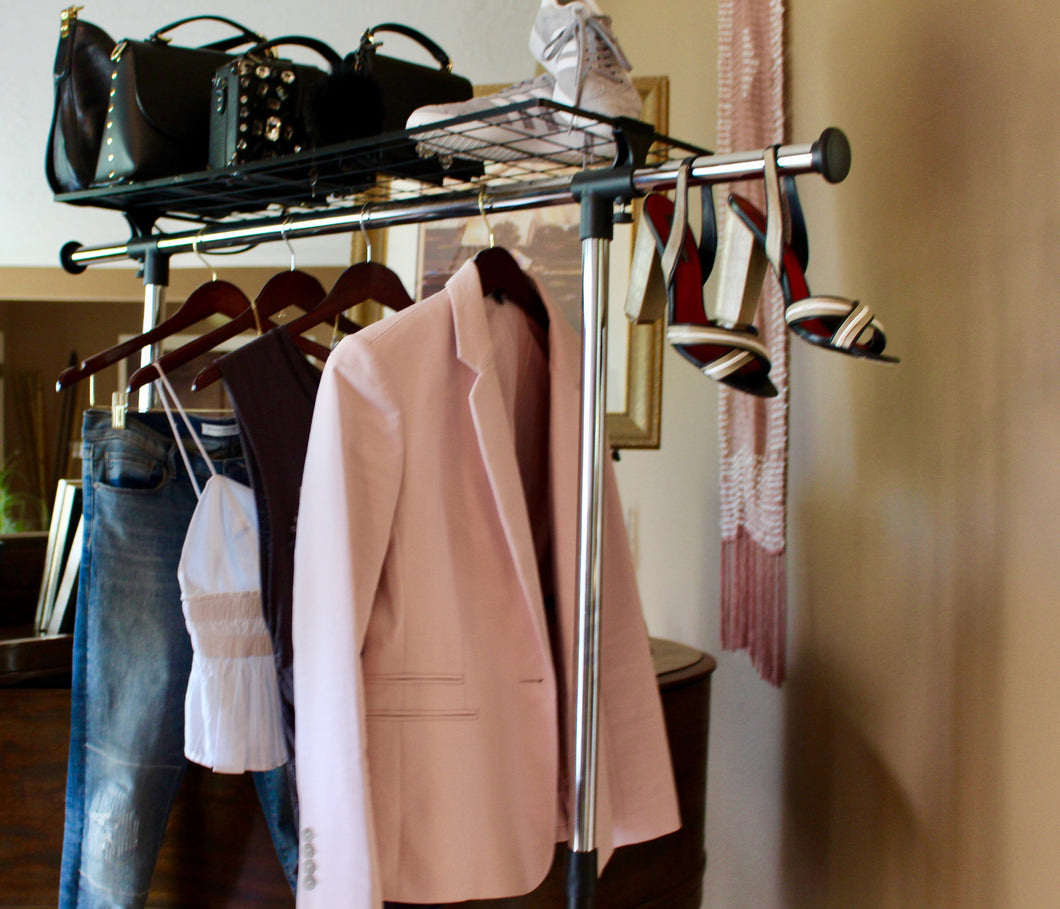 Closet Audit
Regular price $75.00 Sale
SavvyClick takes the pain out of getting dressed. 
We'll thoroughly review the items in your closet to help you determine if it fits with the image you want to project. If it doesn't, ----We will do a complete evaluation and edit your closet determining what key pieces work best for your lifestyle.
Simplified, our system can be summed up as: Cherish. Donate. Purge. Repeat.
Items that are no longer essential to your wardrobe will be purged, and will be suggested as to what to get rid of, donate, and sell on consignment.  
This service must be booked with a minimum of 3 hours. $125.00 per hour. The $75 covers your deposit for the service. 
Audit includes:
● Editing what you already own to create individuality through your everyday dress
● Eliminating pieces that no longer work with your wardrobe
● Creating a shopping list to fill in the necessary gaps to purchase new pieces that will be an investment 
● Dropping off any pieces no longer useful to the charity of your choice to save you time and be cost effective
When your closet is organized, dressing becomes a breeze.